The Tavern
In 2013, the Wellsboro House Brewery opened on site with a motto of"limited quantity, high variety, and consistently awesome." Initially, 2-4 house beers were offered on tap, but we couldn't keep up with demand so we expanded a bit on-site to allow us to expand to 6 house beers on tap. In 2016, after a one year renovation/restoration project, our current brewery opened across the street in the historic 1914 Train Depot. Currently, we offer 16 house beers on draft.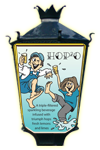 Non-Alcoholic Sparkling Hop Water
Introducing our Hop2o on tap! We're proud to be offering this non-alcoholic sparkling water, triple filtered, infused with Triumph hops, fresh lemons, & limes. 0% calories, 0% sugar, 0% fat, 0% carbs, 0% sodium, 100% flavor! Just in time for motorcycle season, hence the Triumph hops!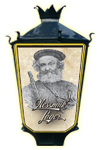 Nessmuk Lager
Introducing our Nessmuk Lager. This lager utilizes the simplest of what nature has to offer, with a 2nd generational yeast! 6.6% abv

Bavarian Steam Beer
A German Steam Beer traditionally brewed in the region of Bavaria. One of the rare examples of a traditional Barley Ale brewed with Hefeweizen Yeast. Hints of banana and clove complement this easy drinking brew.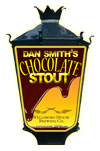 Dan Smith's Chocolate Stout
We're proud to be partnering with the famous Dan Smith's Chocolate Factory in Brookville, PA. Do you like chocolate? Well, chocolate is in the aroma, taste, and finish which complement this smooth chocolate stoudt with just a hint of sweetness. Who needs dessert? Ask your distributor about our Dan Smith's Vanilla Chocolate Porter.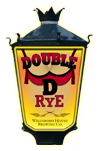 Double D Rye Ale
Busting at the seams with hints of rye, this beer goes down smooth with a great mouthfeel. The healthy dose of rye in the grain bill gives it a hearty, full-bodied taste.

Stumbling Monks Belgian Style Ale
What's this item about? What makes it interesting? Write a catchy description to grab your audience's attention...No trip to the Monastery needed to enjoy this golden Belgian Style Ale. We sat in quiet reflection and meditation considering how much we like a good Belgian Style Ale and this was our result. We think the Monks would be proud of our efforts.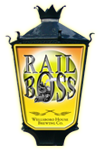 Rail Boss Ale
Our first brew in honor of the Trainstation Brewery, reflecting the "Railboss" in charge who liked his coffee to start the day and a cold one to finish. A crisp, red ale steeped with a Cameroon coffee. The deep notes of the coffee are reflected in this refreshing ale.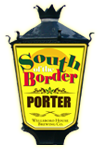 South of the Border Porter
Who doesn't love an SOB? Well, our South of the Border Porter features a medium roasted Mexican coffee. Subtle and solid with a smooth taste, light hint of coffee, and never overpowering.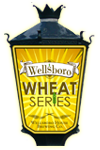 Autumn Wheat
A maltier entry in our Wheat Beer Series. Fall spice complements the hint of pumpkin in this wheat beer.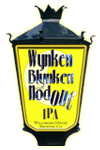 Wynken, Blynken and Nod Out IPA
Fantastic IPA. Well balanced mix of 4 varieties of hop. Full-bodied and fresh finish.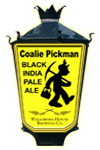 Coalie Pickman Black Ale
Celebrating the Blossburg Coal Festival and our region's rich tradition of mining. Chocolate malt with just right hop bitterness.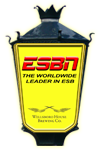 ESBN The World Leader in ESB
Flavor of an ESB, no bitter ....